QTS is the Preferred Payroll and Human Resources Provider for Catholic Purchasing Services
Solutions for the Business of People
Integrated payroll, human resources, time keeping and scheduling, recordkeeping, reporting and compliance. Flexible and fully customized to meet the business and people needs of your Catholic organization.
QTS makes managing the important business of people in your Catholic organization simple and affordable, while reducing the costly risks of errors and compliance oversights.
Straight forward and easy to use, your managers and employees can access and change data and handle needed functions from any location, saving hundreds of hours annually that can be devoted to other tasks. The intuitive QTS system easily navigates between payroll, timekeeping and human resources functions, while fully integrating with accounts payable systems. No double entry, manual processing or spreadsheets. It puts you in control.
Are you currently using an outside provider or an in-house system? In either case, setting up and migrating to the QTS platform is painless. We transition the information and work with you side-by-side throughout the process. No stacks of paper, headaches or delays in payroll.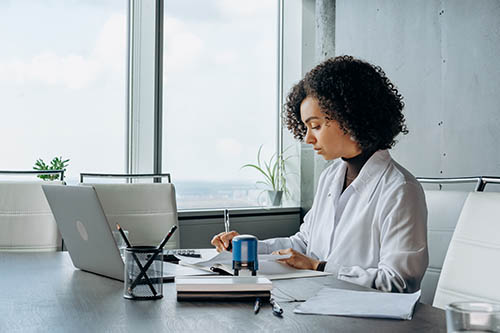 Comprehensive payroll and tax compliance
Scheduling and time keeping
Human resources
Employee recordkeeping
Tracking, reporting and analytics
Onboarding
Compliance
Workers compensation (pay as you go)
Cloud-based platform to run payroll or make employee changes from anywhere
Employee self service
Integrated source of employee and payroll-related information
Mobile and desktop flexibility for any work setting
Automate routine, repetitive and specialized tasks
Standard and customized analytics
Intuitive, easy-to-use platform
Live, 1:1 support by a highly-experienced, friendly team of associates who know you and your organization and can quickly resolve most issues in one call. No automated service attendants.
Dedicated phone and email support for Catholic Purchasing Services (CPS) organizations
Helpful resources and tools to support your organization's team and business processes
Advanced technology continually updated to fit changing employer needs and compliance requirements
Fully-coordinated functionality reduces time and irritation of re-entering data into multiple stand-alone platforms
Accounts payable system integration eliminates headaches of duplicate data entry. (Based on attributes of the specific AP system, there may be a small fee for customization.)
Flexible to meet the needs of organizations with different sizes and business requirements
Savings realized from reduction in processing time, errors and compliance risks flow directly to the bottom line
Straightforward pricing affordable for any organization
Special options for CPS affiliates
Fully Adaptable to Your Needs
Is custom and flexible more expensive? Not at QTS. In fact, there is a guaranteed savings as compared to the cost of your current services from another national provider.
Whether your organization is fully electronic or processes checks manually, our system is fully adaptable to your requirements while, at the same time, providing additional options for streamlining to make your people business easier, faster and more affordable. In addition, the QTS system is flexible to change when your organization does.
Benefits for CPS Organizations: Find Out More.
QTS helps you manage the important business of people in your organization. Click or call using this dedicated phone number or email for CPS affiliates or complete the form below. Let's have a conversation about the partnership benefits of working with QTS.
CPS New Service Inquiry Team
Specialists in working with Catholic entities
855.855.7999 (toll free)